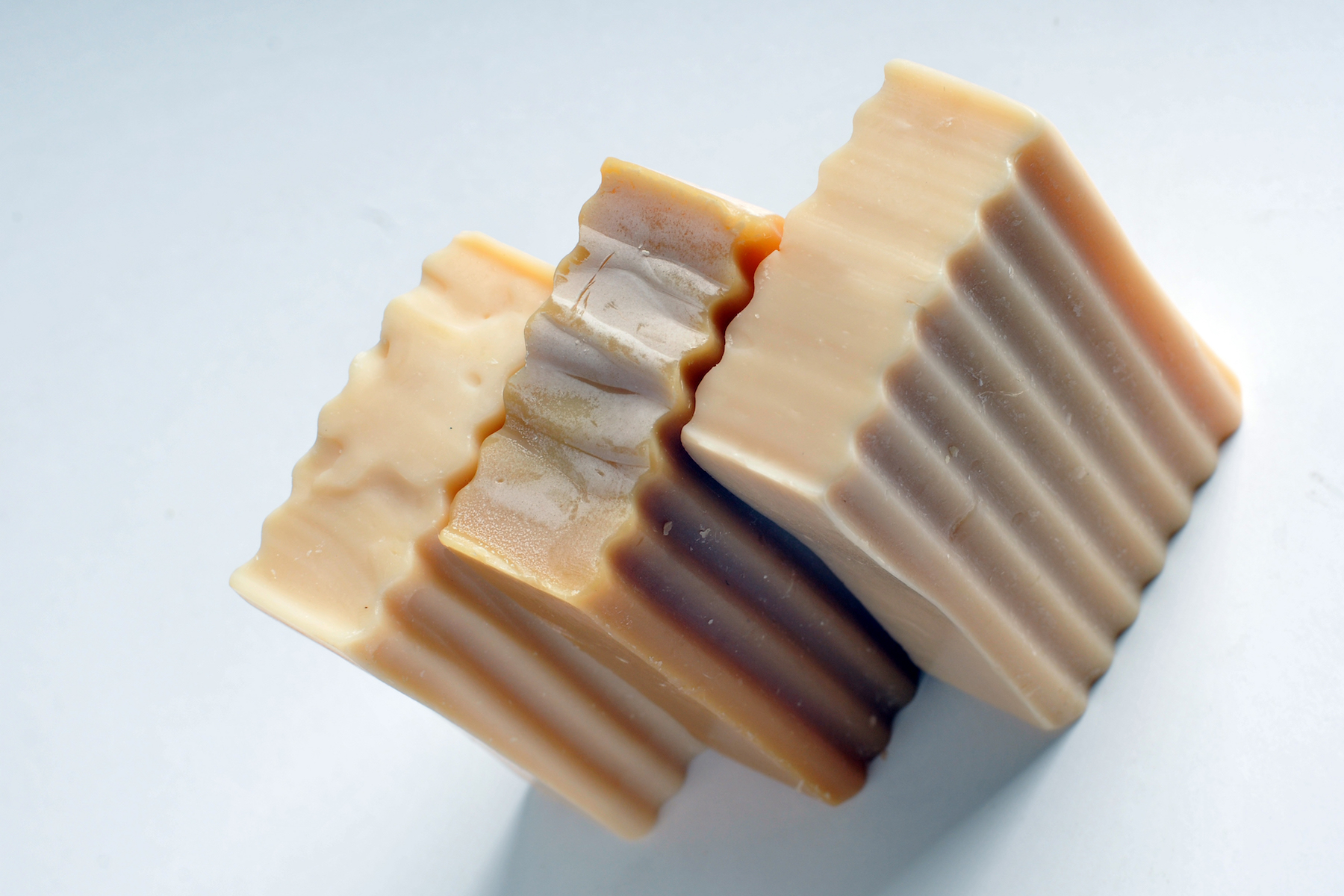 GOODNESS PERFECTED BY NATURE
Go ahead—wash, lather, shave. With 25% goat milk in each bar of goat milk soap, your body is drinking a sigh of relief (ahhh). Oh, and did we mention there's none of the bad stuff, either?
WHAT PEOPLE ARE SAYING ABOUT OUR GOAT MILK SOAP
or share your story with us! #getdirtyliveclean
Every winter I have the worst dry skin, so this year I tried the Aloe & Green Tea and it has been a complete game changer. So grateful we found this amazing soap! We will never use anything else!
—Alysha H., Easley, SC
My Mom gave me a bar of Sleepytime- she said give it a try, you'll never use anything else…also wash your hair with it! I was very reluctant to use a bar of soap without adding conditioner, but I took the bar and washed head to toe. I couldn't believe how soft my hair was! Mom was right! And being from northeast Pennsylvania, dry skin won't be a problem with Red Clay Soap!
—Deb S., Susquehanna, PA
I love how silky this makes my skin - makes me feel like I'm bathing in whipped cream. I even use it on my dog now. I cannot live without this soap!
—Rhonda B., Greenville, SC
JOIN THE CLUB!
Never go a day without Red Clay! Join the Red Clay Club and receive our 4 oz. goat milk soaps at the exclusive member price shipped directly to you, every three months. No need to reorder!
Choose from our most popular scents:
Bermuda Spice, Bourbon Custard, Evergreen Twist, Herbal Wild with Tea Tree, Honeysuckle, Lemon Verbena with corn meal, Oatmeal Honey, Patchouli, Patchouli Honey, Rosemary Mint with peppermint leaves, Sleepytime, Sandalwood Rose, Twisted Citrus, Unscented, Vanilla Lace and Velveteen.